In general, I don't like to use packing cubes.  While they truly organize a bag, they can also add a lot of unnecessary weight.  Consider these less expensive (and lighter) alternatives:
Plastic storage bags are my favorites.  They are inexpensive and among the lightest alternative.  I use them to store small items, odds and ends, toiletries, and also for washing.  They come in multiple sizes, so I don't need to waste space on something that is "too big".  There are several kinds:
Pill bags for storing jewelry, pills, toothpaste tabs, etc.  They can usually be found in the drug store next to the pill boxes.
Freezer weight ziplock for storing shampoo bars, electronics, and miscellaneous small things.  The freezer weight bags are much stronger than the regular ones.
2 gallon bags used for washing clothing.  These can be found in "big box" stores such as Target, Wal-Mart, K-mart, etc.
Ultra-Light weight stuff sacks are great for storing loose items of clothing, such as underwear, socks, long johns, and scarves.
Mesh wash bags can be used for organizing clothing or small  items.  They are available where ever laundry products are sold – even the supermarket!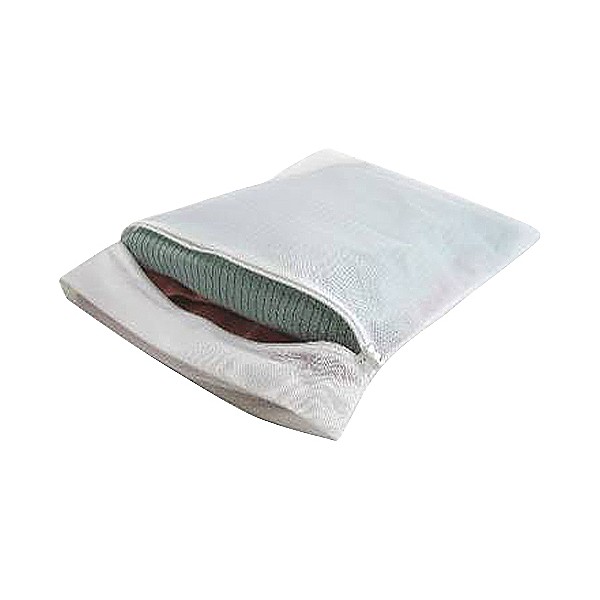 Nylon pencil cases are inexpensive and much lighter than the standard travel packing cubes.  They can be used to hold makeup, electrical cords, jewelry, or odds and ends.  The cases come in various sizes and shapes – flat, tubular, and rectangular.  Look around for them at back-to-school sales.
Sheet set containers can be recycled as packing cubes.  Most of these zip shut.  Sometimes the cube is see-through plastic, and sometimes it is made from the same material as the sheet.   These cubes are great for storing underwear or clothing.
Updated July 6 2012